As of 2021, there are so many resources supporting Single Payer, Medicare for All and helping people advocate for it, that it becomes somewhat bewildering. We have included a list of allied organizations, many of which have documents and presentations that they make freely available. The resources here are not exhaustive, but represent materials that Leagues made or have found helpful. If you would like to suggest additions (or subtractions), please contact the LWV Google Group, Health Care Reform for the U.S. (HCR4US).
DOCUMENTARIES/MOVIES—BOOKS—HANDOUTS—POWERPOINTS TOOLKITS—ALLIES (ORGANIZATIONS)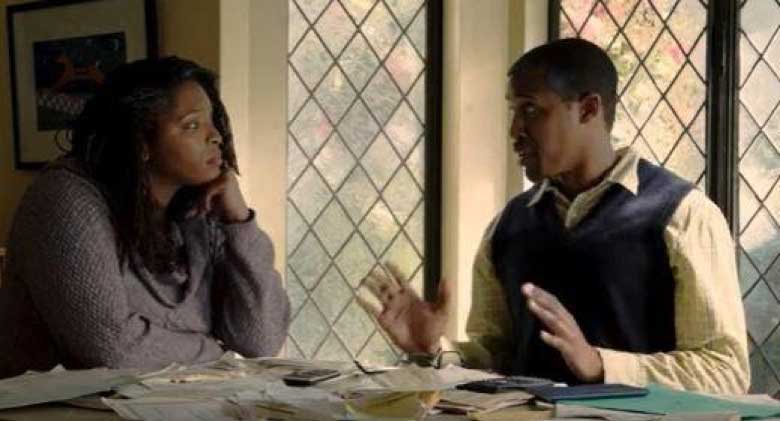 MEDIA: DOCUMENTARIES/MOVIES/VIDEOS/CLIPS
RECOMMENDED READING
Click a book cover to visit book description page.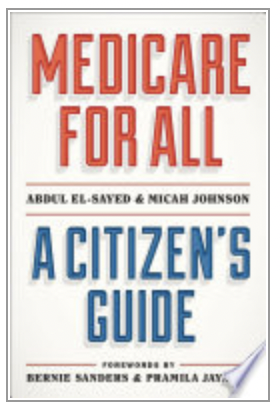 HANDOUTS & CHEAT SHEETS
(some documents in Word format as well as pdf so you can edit them more easily for your needs)
From LWV-La Plata County (CO)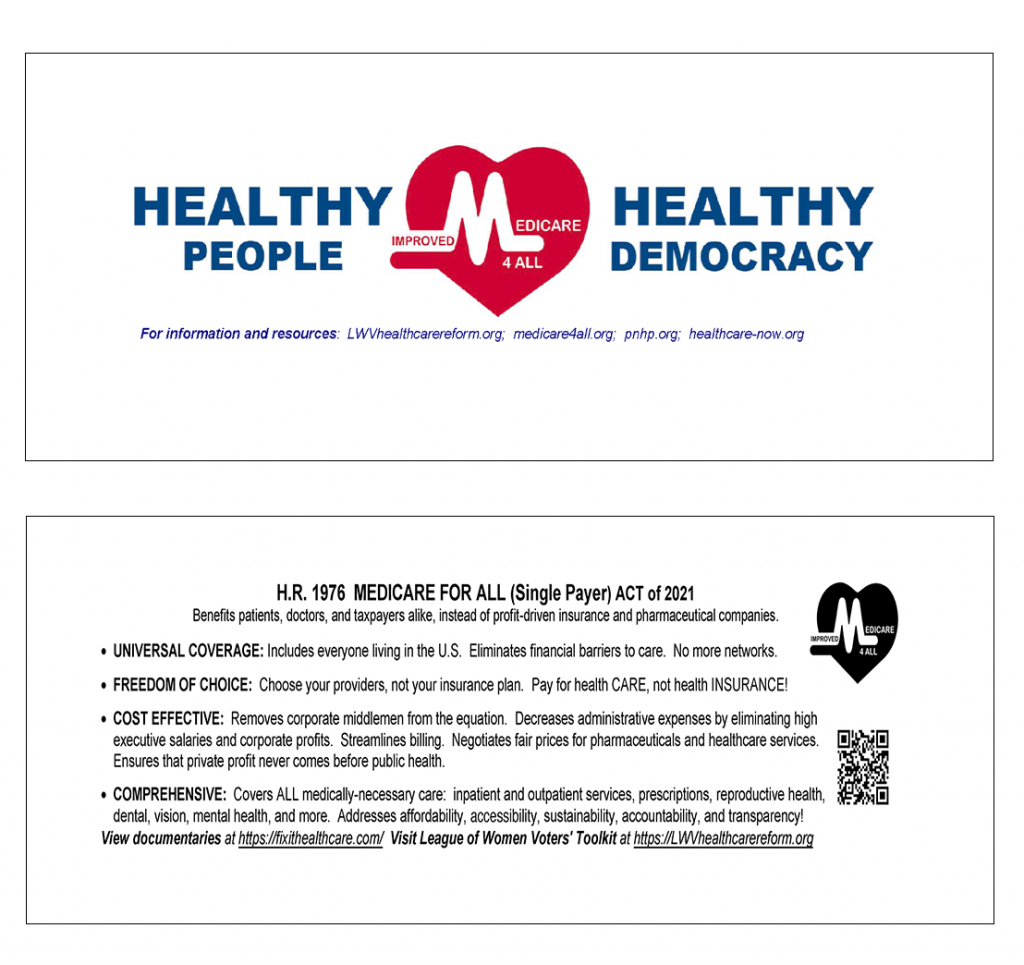 PRESENTATIONS AND POWERPOINTS (to share)
TOOLKITS (and Other)
Organizing "Tool Kit" for Activists – Steps to Pass a Municipal or Town Resolution in Support of Improved Medicare for All
Don McCanne "Quote of the Day" , now called the "Health Justice Monitor," with an expanded editorial board (Jim Kahn, Steffie Woolhandler, David Himmelstein, Adam Gaffney, Eagan Kemp and others). You can subscribe and also view the archive at the link.
ORGANIZATIONS
The websites of these organizations have particularly rich treasures for the activist. Check 'em out.